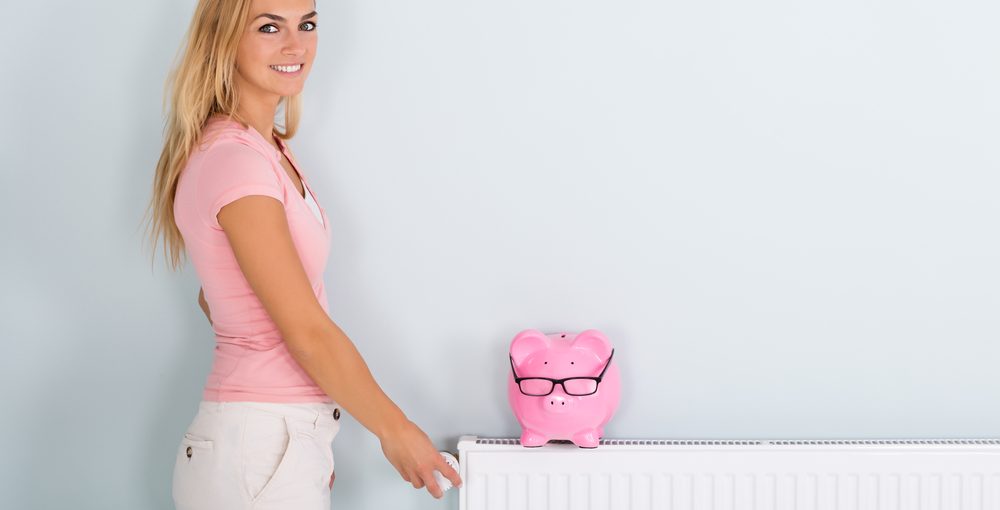 The Complete Guide to Radiator Styles
Disclaimer: There are affiliate links in this post. At no cost to you, I get commissions for purchases made through links in this post.
Choosing the right kind of radiator is essential. Not only do they have a significant impact on your heating system's efficiency, but they can also cause an increase in your cost of living and have a damaging effect on the environment. 
The choice of options is now immense. From vertical radiators designed with a vintage profile to horizontal radiators available in modern styles, the wide range of designs and options can make choosing a unit quite difficult. But don't worry; here we tell you all about the radiators and their styles to make it easy for you to choose a suitable unit.
However, before choosing a radiator, you need to decide what heating method you want to use. There are three options:
Central Heating Radiators – This typical radiator is actually a metal container that contains hot water heated by the boiler. The heat generated then passes throughout your home at a speed that depends on the radiator's design, size, and material.
Electric Radiators – These radiators contain fluid (often thermo-fluid) and use an electrical element for heating. You can wire the radiator directly to your main supply or just plug it into the nearest power socket.
Dual Fuel Radiators – If you have a cold spot in your home or do not want to switch on the whole central heating system to dry your towels, the best option for you is a dual fuel radiator. These units can run on the central heating system and also have an electrical element. So, even if the central heating is not working, you can simply switch on the electrical element to turn on the radiator. The dual-fuel radiator is commonly used in bathroom towel rails. 
Types of Radiators
Some of the most popular styles of radiators are-
Vertical Radiators
Tall and space-saving, vertical radiators have a smaller footprint but are more obvious than horizontal radiators. They are ideal for people who do not have ample wall space in their homes. Vertical radiators are more decorative and useful in designing the layout of your home.   
Horizontal Radiators
These radiators have a wider than taller shape and are typically placed under the window. They are cost-effective, more common, and available in various sizes and finishes.  
Single Panel Radiators
These basic radiators are slimmer and designed with a single panel mounted against the wall. This panel may be split into several columns for greater surface area, but it remains a single panel radiator.   
Double Panel Radiators
These radiators are made up of two single panels stacked together. They are mounted against the wall and may stick out quite further away from the wall. 
Column Radiators
Also known as old-fashioned or Victorian style radiators, column radiators are perfect for people who want to add a traditional touch to their home decor. These radiators are made from tubes arranged in rows and connected from top to bottom. They provide high levels of heat and can retain heat for longer. They have a strong, tough look that looks great in a modern, industrial home as well.
Heated Towel Rails
The main purpose of heated towel rails is to keep your towels warm and dry. They are available in a variety of sizes and finishes, such as traditional chrome, matte black, etc. Since it can be quite expensive to turn on the entire central heating system to just dry a towel, dual fuel towel rails make for a better choice. 
Important Considerations to Keep in Mind when Choosing your Perfect Radiator
There are several things you should keep in mind when selecting a radiator:
Material
The material used in the construction of a radiator affects its efficiency and performance. Technically, aluminum radiators are considered to be the best, but they are pricier than other materials. If you are looking for a cost-effective solution, an aluminum radiator is not for you. Cast iron radiators are great if you are looking to add a Victorian touch to your room. However, they take a lot of time to heat up and cool down.  
Stainless steel radiators do not rust and remain warm for long even after they have been turned off. But it is important to buy from a well-known manufacturer to ensure that you get a good-quality unit.  
Aluminum is an excellent heat conductor. Lightweight and easy to install, aluminum radiators start heating your home as soon as they are turned on. They also cool down immediately, which makes it easy to achieve the perfect temperature.  
BTU
BTU or British Thermal Units refer to the amount of heat output required to increase the temperature of a room. This measure helps you find out if the radiator you are buying produces enough heat. Use a BTU calculator before buying a radiator to find out what heat output you need.   
The radiator gets hotter as the BTU increases. More BTU also means a higher cost of running. However, it is better to invest in a radiator that has high BTU because you can always turn it down.   
Finish
Nowadays, radiators come in a variety of finishes to match your home decor. Although radiators in neutral tones are highly popular as they fit in with most surroundings, you can also go with black or a sleek chrome radiator if you want to give your room a more modern look. 
Cost
Radiators are available in a variety of price points, ranging from luxury brands to more affordable units. The model that you choose will depend on how much you are willing to spend. However, it is best to remember that a radiator is a long-term investment, and it will be a long time before you will have to replace it again. 
Conclusion
If you haven't updated your radiator in a long time, it is best to replace your old model with a new and efficient unit. The latest radiator units are designed with innovative radiator technology that lowers your heating bill, making them a good long-term investment. Also, if it has been a while since you had your chemical inhibitor topped up or had your boiler looked at, the safest thing is to get a plumber to look at it as soon as possible.