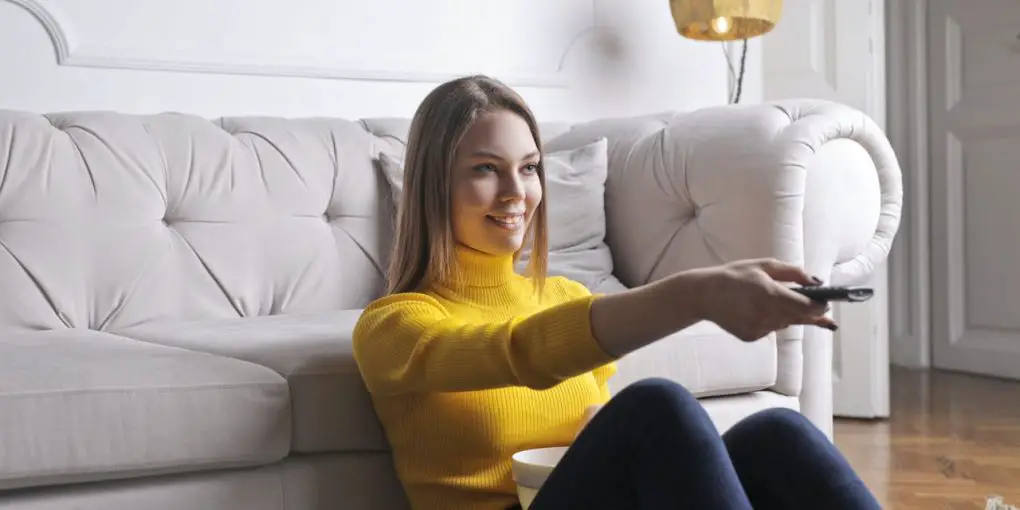 Six Ways To Make Your Home More Luxurious & Spacious
Here is something we all must have done at some point in our life; imagine living in a place with ample natural light, wind whistling in and out, filling up our surroundings with freshness while we dwell on the many comforts life offers.
Why not indulge ourselves for real? Spacious homes are your ticket to living a luxurious lifestyle and a free-flowing environment without the rigidity of cramped space or limitless ambiance.
Just as you strive to bring change in your day-to-day life, your home could also get an upgrade to give it a more refreshing look.
But, before you jump right in, give your living space a thorough look over to analyze different areas and how to make the environment less crowded.
So how can you make your home spacious and luxurious? Let's look at a few ideas.
Less Clutter
While you can always buy new furniture or decoration pieces, these items are useless if your house does not have a room for them. In such circumstances, making space should be the first order of business which means decluttering.
No doubt the items in your home hold a sentimental value, but they only take up space in the end.
Putting away old stuff does not necessarily mean you have to sell them; you can put them away in a storage unit so you won't have to worry about selling precious valuables. The upshot of using storage units is your stuff will be safe from damage.
The benefit of decluttering is that it gives you the freedom to experiment, and most significantly, you sense lightheadedness descending upon you as if a weight has been lifted.
In contrast, having new surfaces like a desk or counter can undoubtedly make a place overcrowded.
Mirror Magic
If you are on a budget and eager to make more room in your home, mirrors are the best solution. You can start with highlighting the hallways since they are the narrowest and the dimmest part of your house.
While regular-shaped mirrors are commonly used in every household, hexagonal mirrors add an artistic touch to your hallway.
An oversized mirror complements the décor and seamlessly makes the particular area appear more prominent. Using large mirrors does not mean you'd have to put in more work; you can place them against a wall or corner.
If you are among those whose favorite hobby is collecting mirrors, you can utilize this pass time to illuminate any area inside your home. Displaying small-sized mirrors together will light up the space and add more character.
Re-arrange Furniture
When it comes to giving your living space a makeover, the first thing you'd want to do is replace the old furniture, but that shouldn't be the case always. With a few re-arranging ideas, your furniture can help lighten up your home.
Since arranging furniture is a tedious task, it is easy to lose focus. To stay on the track, always keep in mind the room's function.
For instance, a living room is a relaxing social space, so place the couch and sofa chairs at a distance that is neither far apart nor too close.
Determining a focal point in a particular space can help with the idea of arranging the furniture and creating space around it.
However, a few places in your house might not have a focal point for you to explain how to re-arrange stuff.
For example, bedrooms often lack focal points, so it's up to you to decide what will be the center of your focus and how to work around it.
In such circumstances, you can make your bed the focal point and re-arrange the furniture around it to give your bedroom more space and a new look.
Swap Out Doors
Swap the doors in spaces that do not require complete privacy with French doors. These types of doors blur the line between indoors and out. It will make a room feel more spacious and give it a beautiful look.
If you have an outdoor space and want to bring in fresh cool breeze, a sprawling folding glass door is what your indoor needs.   
While one idea is to replace doors with new ones, why not go one step further by adding lights, expanding the door into an entryway with narrow glass panels on each side.     
Bigger is better, and big doors bring sophistication into your home and make it more spacious. A large door, especially the one that extends right up to the ceiling, creates airflow in the house and gives an illusion that the roof is bigger than normal.
Lighten up the Floor
Dark colors can make a space feel smaller or more packed on floors, walls, or ceilings. While one route to get out of this dilemma is to paint the walls, changing color is a hassle and an expensive proposition.
The benefit of choosing light-colored flooring is that it complements the furniture and expands any room's perceived size, opening up more space.
However, if you are running low on budget, the best makeover idea for dark floors is adding cream carpets or choosing the one with light or neutral colors to give your home an open and airy feel.
You might not know this, but the way flooring is installed can make a room appear bigger than it usually is. As a general idea, installing floors that include boards running parallel to the longest wall in the room makes it spacious.
Installing boards or tires diagonally can open up a petite area. In the end, if you are eager to give your home a luxurious look and make it spacious, choose wider planks over strips.
Paint
Nothing will brighten up the living space than painting it in colors that make bold statements yet make the environment spacious. White is the ultimate color choice to brighten up dull areas like the basement.    
However, if you are bored of white color, a pleasing pale shade of blue will not only create a welcoming space but will calm the senses and lift the spirits.
Fiery red is a great choice to infuse energy in dull spaces. If you don't want to go, all red add a few touches in fun-loving areas.
To set your mood while working in the office space, paint the walls purple since it is associated with creativity. Various shades of purple, from deep plums to lavender, can alter the room's mood.
Conclusion
Home is not just the place that physically soothes you. It is a sanctuary that mentally gives you peace if properly looked after.
So why not give the place that offers comfort and peace a makeover that will be refreshing for a change.
While many choose to spend unlimited money on buying new furniture or tearing down the entire house, several options are available to turn your living space luxurious and spacious simultaneously.
You have to bring out your creativity and see for yourself the amazing results.