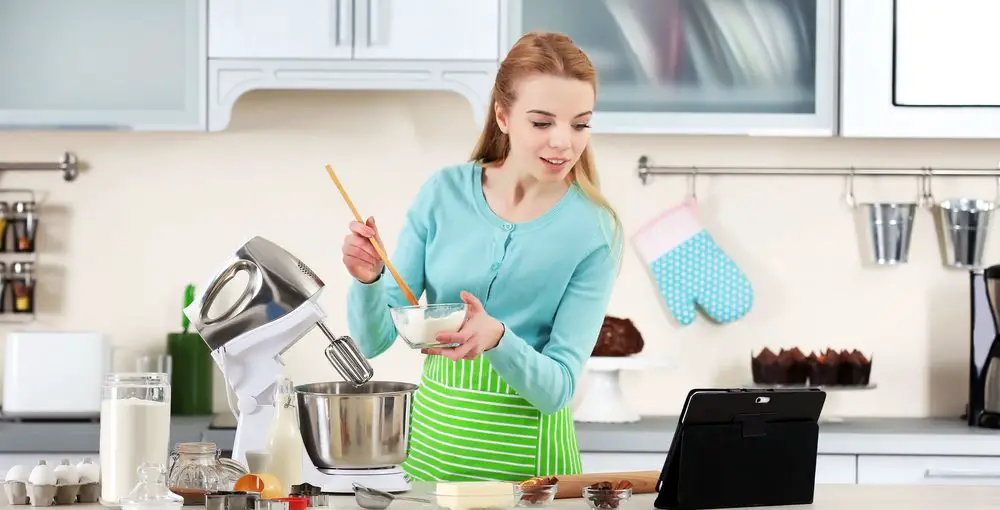 Impactful Kitchen Improvements That Add Value to Your Home
A clean and friendly kitchen is essential to both valuation surveyors and buyers. Consider how to get the most out of the space and units in your kitchen before you decide it's time to renovate the entire room. Kitchen renovations can be done within a modest budget if you objectively analyse your cooking area's strengths and weaknesses. 
For example, the layout of your kitchen, the appliances and pieces of furniture that work well and don't look worn out can wait to be replaced. There are other impactful improvements that you can do to bring that breath of fresh air and raise the selling price of your house.
From the outdated countertops and old kitchen doors to new structures like islands and beverage areas, all are changes you can do to bring joy both to your family and to your potential future homebuyers. 
Upgrade your countertop
Your countertops are prone to a lot of damage from being one of your kitchen's most heavily used surfaces. Lately, white, light and neutral quartzite or porcelain countertops have replaced the once-popular granite ones, gaining ground in the most stylish houses. 
If you got bored of your worktops or think they could use a refresh, it likely is about time you made some of these changes:
Revarnish. Your wooden kitchen washstand needs a new coat of varnish from time to time. 
Paint. It is possibly the cheapest way to cover up old worksurfaces, especially linoleum or old wood ones. 
Cover. Materials like metal, fabric or wood veneer are fashionable and inexpensive ways to refresh your cooking area's design.
Use tile. Porcelain and glaze ceramic come in various colours and sizes and are the most heat-resistant, durable and easy to wash coverings.
Change the lighting
Your kitchen is more than an area where you cook, especially these days when family meals and gatherings with friends often occur around the kitchen table. Using your kitchen to its full potential can be challenging without the proper lighting. 
You can use lighting to turn your kitchen into a cosy and appealing pass-time place using a  clever lighting scheme to make the most of lowlights and natural light. Some of the most impactful lighting types are the following:
Ambient lighting – it adds a cosy glow, diffusing evenly throughout the space
Accent lighting – it accentuates and highlights particular areas and design features
Task lighting – it is strategically placed over ovens and countertops to allow risk-free usage of your kitchen equipment. 
Update your cabinets
Cabinets should be among the first items on your kitchen makeover buy list. They deteriorate over the years, look worn out and lose the vibrancy of their colours, making your kitchen look old and unkempt. They're not just irritating to look at but can also impact your house's longevity and resale value. 
You can opt for new kitchen cupboards, and pick something that fits the overall style within the space's design. Among the most popular trends, there are shaker cabinets, glass front cabinets, and open shelving. Alternatively, you can choose replacement kitchen doors. They are a great solution because they bring back your kitchen's charm, and also prevent respiratory symptoms and allergies from mould contamination and accidents caused by rusty hinges. You can get the look and feel of new cabinetry with new cabinet doors at half the effort, time and money spent if you were to replace your whole kitchen furniture. 
To replace your cabinetry doors involves keeping the existing framework and replacing the hardware, doors and drawer fronts. You can either blend it with your current style or change the entire design of your cooking room, depending on what colours and textures you choose from the abundance of varieties available. 
Plenty of websites offer brilliant mix-and-match ideas if you have difficulty visualising and deciding what model would best match your current kitchen design. 
Use common sense when you choose between a kitchen table and island
Your kitchen has the potential for great storage and functionality. A chic kitchen table is appropriate if your cooking room is tight, while a well-thought-out kitchen island can be the heart of your kitchen if you dispose of much space. 
If you feel like your kitchen could be more efficient, maybe it's time you reconsidered what would better suit your needs: a table or an island. The appropriate dining set impacts the selling price of your house, as it is one of the most substantial aspects of a home.
In the quest to design the perfect kitchen, you should be aware of the kitchen island's advantages and disadvantages: 
Pros
– It increases counter space for meal preparation and small appliances.
– It offers additional storage for cooking tools and utensils.
– It adds seating options along one or more sides.
Cons
– It disrupts room flow if it interrupts the work triangle.
– It can be costly if it's too large or requires expensive finishes.
– It constricts space in small kitchens.
Similarly, you should be aware of the ups and downs of a kitchen table:
Pros
– It can be foldable and fully maximise your kitchen's space.
– It comes in many sizes and is movable.
– It is cost-effective.
Cons
– It can scratch, ding and chip.
– It doesn't offer too much storage space.
– It is not as trendy as the kitchen island is.
Create a beverage centre 
Coffee, smoothie or wine bar – one of them has undoubtedly sparked intrigue. Your passions and lifestyle matter when you design the perfect relaxing kitchen spot. 
Imagine you were to buy a new home and found a beverage centre, but it didn't exactly suit your taste. You would've preferred a coffee bar to a cocktail one. Then you come to realise that it is great you still have a particular beverage corner that you can easily transform into a coffee spot, because changing the beverage bar's theme is easier than rethinking your whole kitchen's structure to create such a centre.
Everyone has a drink they most enjoy and would be more than glad to own a kitchen beverage centre, so when you think of selling your house, be sure owning such an asset increases your home's selling price.  
Eye-catching artful details add style and uniqueness to your kitchen
Styling and adding value can go further than replacing and installing units: colours and artwork have the power to transform even the dullest kitchen.
Don't be afraid to place and hang your favourite pieces of art in your kitchen. Instead, think of how to exhibit and highlight them so your guests can remark on them too.