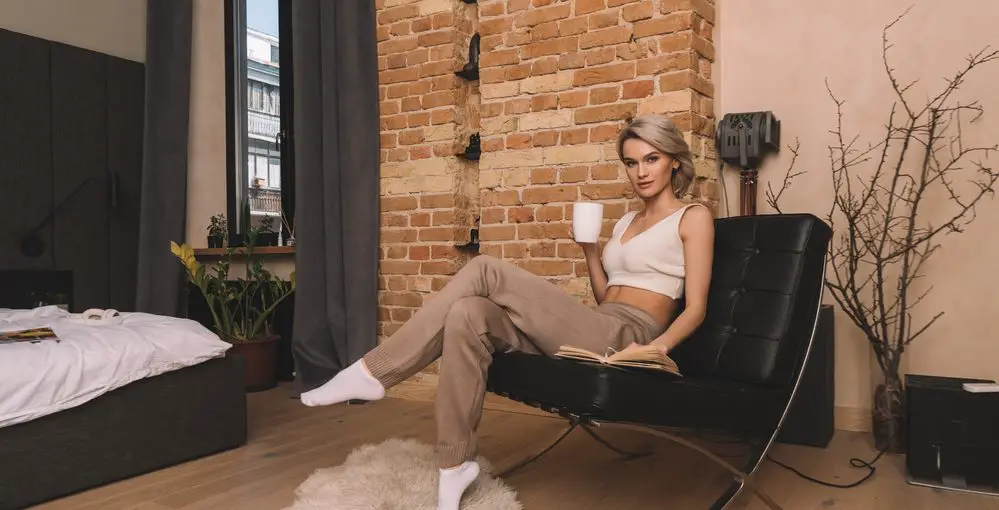 How to Make Your Home More Organized and Beautiful
Organizing rooms in a home feels like climbing a mountain. However, it can be achieved with the best professional home organizing ideas and the right strategies. And the outcome will be very transformative – not just for your home but also for your mind and lifestyle.
The advantages of a beautiful and well-organized home are well-documented. Some studies show that your surroundings have a great impact on the way you feel and think.
As professionals say, a tidy home translates to a tidy mind. The key goal here is to look for organizational systems which will work well for you. In order to help you achieve that, you can think of the following:
1. Improve the Entryway
One of the most common flaws of an organizational system in an entryway is size. Baskets, trays, and bins tend to be too small to deal with the reality of a busy household.
Rather than beating yourself up regarding overflowing containers, consider doing yourself a big favor and buy bigger ones. Be sure to dedicate one nice and spacious storage unit for each family member, including your dog.
2. Arrange and Repair the Shoes
Footwear is common for spreading in homes, making techniques to organize shoes imperative for individuals looking to deal with clutter and even get the entire family out the door with minimal fuss every day.
Whether shoe storage is part of keeping your closet neat or organizing the entryway, a solution for keeping everything clean and easy to find is important.
To repair worn out shoes, you can use shoe glue. Sometimes a quick fix can extend the life of any shoe, and you don't even have to be a professional cobbler.
3. Store Recipes, Movies, Books, and Music Electronically
Having less stuff will help to keep your home from being cluttered. Rather than buying books, CDs, and DVDs, you can choose to buy or rent movies, books, and music from cloud-based services and keep them electronically.
You may also save your recipes to a hard drive rather than owning many cookbooks. Electronic storage doesn't work for every individual. Some find that turning paper pages of books is more pleasurable, while others have an extensive vinyl record collection, which brings enjoyment.
So choose a suggestion, which works best for you, and don't feel the pressure of getting rid of things you love the most.
4. Use a Sticky Note to Lay the Space Out
After knowing what you already have, it is best to try to organize it. In this case, it is advisable to keep the planning process flexible.
Use several sticky notes to map out your drawers and cabinets before you consider moving items around. This will save you time and effort.
Like installing granite countertops, splitting up the kitchen utensil drawers is an invaluable process. Move the cooking utensils, like tongs, flippers, spatulas, and spoons, to the drawer nearest to your stove.
5. Prioritize Playrooms
Put toys, such as LEGO, in a wide and shallow bin to ensure your children don't have to dump them all out to find the ones they need. Be sure to sell or donate any excess toys.
When your children have fewer toys, they will play with the ones they have more. And if they break, you can buy new ones that are more age appropriate.
Cutting back can keep your kids more interested in other toys, and you will end up with an uncluttered and organized home.
6. Add a Few Vases of Flowers
Among the simplest ways to add more beauty to your home is to add vibrant flowers and plants. Take a short trip to a local flower store to find something for your kitchen, bedroom, and living room.
You might even research the different meanings of flowers that you wish to add for context, such as Calla lilies for beauty or orchards for magnificence and love.
7. Pare Down the Bookshelves
This is one of the easier DIY home projects you can undertake. As far as avid readers and bookworms are concerned, there will be no way you can part with a lot of stories which spark joy.
Luckily, well-maintained bookshelves can be a good focal point for décor, especially when you do it right. You can achieve this by reorganizing books into alphabetical order, color code, or genres.
Final Thoughts!
Regardless of which cluttering strategy you decide to use, your key goal should focus on decluttering and organizing your possessions. To start, consider paring down the bookshelves, adding flower vases, arranging your shoes, and decluttering the entryway.