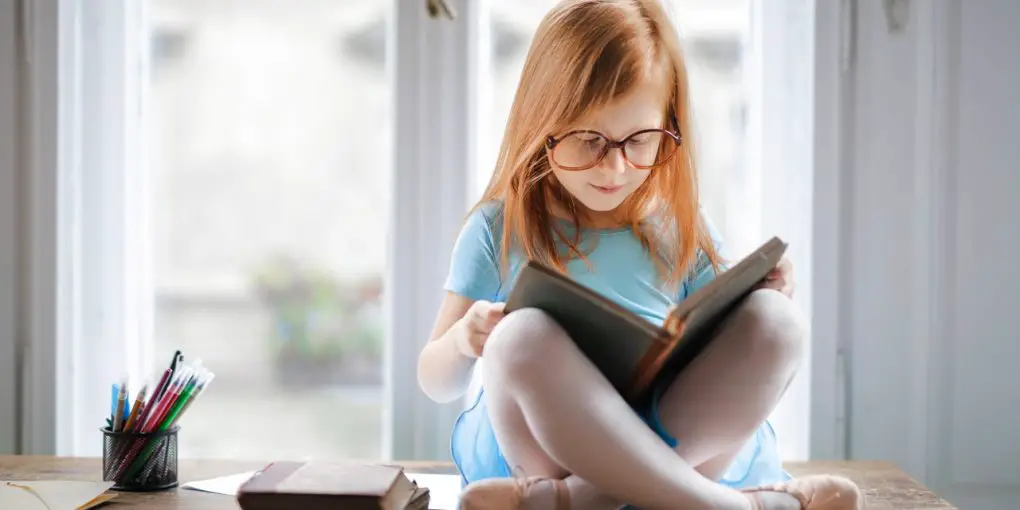 How to Determine the Child's Abilities and Choose a Future Career
Disclaimer: There are affiliate links in this post. At no cost to you, I get commissions for purchases made through links in this post.
Getting a profession that can help your children earn for living and provide themselves without support is the end goal of learning. In most cases, it depends on a student's major. The skills gained while obtaining a higher education help students find a well-paying job after graduation.
Doubtlessly, all parents want their kids to become skilled specialists who build great careers after finishing their education. The success that people achieve strictly depends on the profession they choose. Some kids are good at art. Others like making accurate calculations. Therefore, a career that kids choose should match their skills and interests.
Parents always strive to help their children choose a profession that they will be able to obtain. Unfortunately, they frequently impose their ideas instead of helping children choose by themselves.
Discover Child's Strengths and Passions
Since all people have different abilities and interests, it's crucial to determine the strong sides and help your child choose a profession where they can be applied. You need to spend a lot of time and note things that your kid is good at. For instance, your child may have great drawing, storytelling, or construction skills from birth.
Children can be good at different fields simultaneously. People can achieve great results at sport, be curious about technology, and be great at writing engaging stories. You need to note all the potential niches where your kid can start a career. Note, you shouldn't focus on one strength only. 
You have to observe your kid's behavior and interests. Children are not rewarded for doing something, so they always choose what they like the most. However, it's not recommended to start observing your child's strengths and passions from birth. Children who are younger than ten years old are avid learners. They like exploring the world and trying different activities. At the age of under ten years, they don't have solid preferences developed. 
Feel free to ask your children about the most favorite subjects at school to learn more about passions. Also, you can ask particular questions to determine preferences. They can help discover if your kid likes working in a team or enjoys working separately. Observe to find if your child is a self-starter or needs someone to provide tasks. These personal traits can help determine entrepreneurship qualities. 
Encourage To Explore Different Professions
Unfortunately, it's impossible to pick a profession for your child by reading their descriptions on the Internet. If you want your kids not to go wrong, choosing a profession, you need to help them explore different activities and professions by themselves. You should broaden the overview of your kid and expose them to new activities. Feel free to visit museums, public events, travel, or even watch science shows together. These activities will help your kid to take deep dives into different niches and find one of the few that are the most interesting.
It's recommended to become an example for your child. Encourage yourself to explore different professions and learn about various careers with excitement. In case your kid is curious about particular professions, do your best to present the working environment so that a kid will be able to learn as much as possible about it. Having an opportunity to learn how doctors, firefighters, or software developers work, children can change their decision and continue looking for a different job. 
Sometimes, undergraduates who apply for internships or part-time jobs while studying are forced to get help online due to conflicting schedules. In such a case, they always need to check the 5 star essays review to not waste money by paying for low-quality service. 
Reach Professionals for Help
In case you experience any possible difficulties helping your children choose a future career, you can always get help from professionals. Don't be shy about reaching a career counselor who will help your child make a solid decision on what profession and major to choose after finishing high school. 
Career counselors have vast knowledge about professions, what type of employees companies want to hire, and what professions will be demanded in the future. For instance, there are some professions of the future that may attract some students:
Data detective;
Ethical sourcing specialist; 
AR journey builder;
Drone pilot;
Smart home designer;
Vertical farm manager.
A skilled specialist will conduct tests, interview your kid, and help determine professional skills and talents. Also, they can guide children through all the difficulties of career choices and help pick the best profession that matches their skills and interests. 
Important Hint
Remember, you should be a helicopter parent who hovers over your kid and always pushes to explore different professions and participate in diverse events. Also, you shouldn't always follow your child to track the progress. You have to consult your child only and always provide support if your kid wants to try a new activity, despite significant results achieved in a different niche.
If you push your child to explore different careers, try new activities, and apply for internships that you choose, your kid may feel overburdened and depressed. You need to evoke the interest to explore different niches and help choose the most interesting one. Even if you don't like the chosen industry, you should accept it and discover how your kid can succeed in the niche.