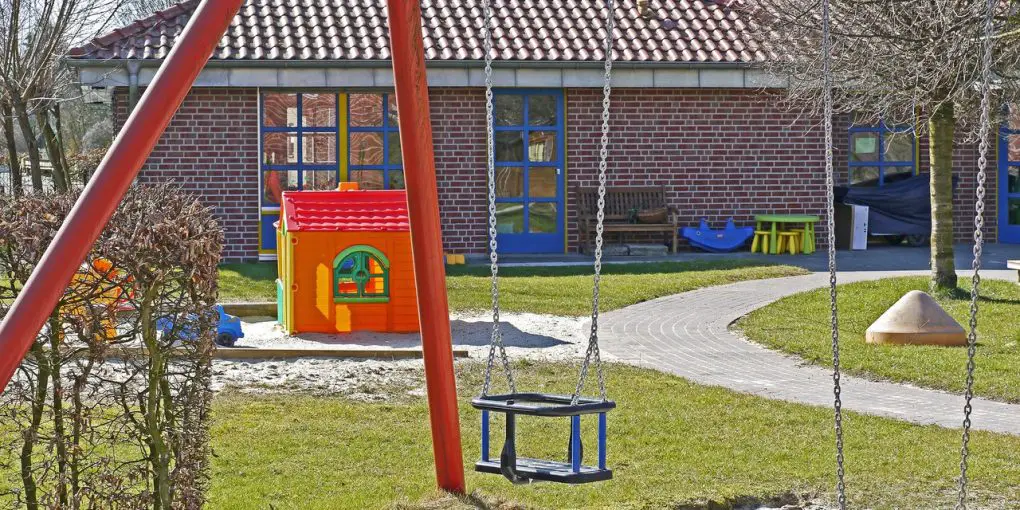 Backyard Makeover: Tips to Make Your Backyard More Fun for the Family
Disclaimer: There are affiliate links in this post. At no cost to you, I get commissions for purchases made through links in this post.
Your backyard is not only to add more appeal to the exteriors of your home. It's also the perfect place where your children can play, which is a great way for you to bond with them. It's also recommended that children stay active. What better way to do that than in your own backyard?
There are so many ways you can make your backyard more fun for the entire family. It may take a lot of work and time, but everything will be worth it once it's done. Check out the excellent ideas below that will keep children entertained at the comforts of your home and be sure to check out The Local Tree Experts.
1. Make the Backyard Safe for Everyone.
The first thing you need to do is set up your backyard. You need to make sure that it is safe for everyone. Check for tree stumps, rocks, and other things that may cause tripping and other accidents. Inspect the yard for any sharp edges, faulty wires, and unstable furniture. 
If you have too many trees and bushes, then it might be good to remove some of them. A great way to do this is by using a petrol wood chipper from Austter. It will surely make the work easier, faster, and more organized. Observing safety precautions will ensure that your yard is safe not just for the kids, but for everyone who is on your home.
2.  Maximize the Use of Space.
If you have a small backyard, then it's essential that you maximize the space. A great example is putting up a swing that you can install and uninstall. The swing should come in a minimalist design so you can put other elements in your backyard as well. The swing should be high enough so little children and pets can play as well.
3. Reuse House Items.
To keep your expenses at bay, you can repurpose some items in your home to build your furniture. Pallets are perfect examples to transform into tables and chairs. All you need is some basic carpentry skills and hard work. Don't forget to apply weatherproof coating so they can withstand different weather conditions. Add some cushions for aesthetics and comfort.
4. Build a Treehouse.
Having a treehouse is the perfect way to make a fun backyard. Building one provides many benefits for your children. Aside from providing an exciting place for your children and their friends to play, a treehouse enhances their gross and motor skills. This will further improve their balance and know how to handle when approaching risks.
5. Make Climbing Walls.
In their young age, children are active and love to do things that involve the use of both their hands and feet. Building climbing walls will keep them entertained for a long time and will improve both their gross and motor skills. Climbing will require a lot of their energy, which is an advantage for you as they will surely sleep early later at night.
6.  Create a Chalkboard Wall.
Children are artistic and love to draw almost anywhere. Creating a chalkboard wall will encourage them to use their artistic skills. Chalkboard walls also add a beautiful focal point in your yard. You can find many tips online on how to make a great chalkboard wall for your children. Don't worry, it's easy and quick to build!
7. Make Use of Natural Elements.
Many children play longer if they are playing with toys that look like the outdoors.  You can make use of sand surrounded by loose huge rocks and logs for them to play with. These will keep them busy for hours and allow them to use their imagination.
8. Add Rubber or Playground Tiles.
One of the easiest ways to provide a play area for your children is to use rubber or playground tiles. Choose a variety of colors to make the area more playful and inviting for the children. These are budget-friendly as many of them are made from reused rubber tires. A great advantage of these tiles is they are safe and may prevent serious accidents and injuries.
9. Build a DIY Zipline.
If you have a huge space in your backyard, it's a great idea to make your own zipline. This is an exciting and unique way for you to bond with your children. Just make sure to stay safe at all times. Making a zipline is not hard and the materials needed are easily available.
10. Make Sure the Children Are Always in View.
Letting your kids play with their friends will greatly help in their overall development. However, one should never be complacent. You should always have a view of your children even when they are big enough to play by themselves.
Set up your furniture in a way that gives you a clear and full view of your backyard. Watching out for your kids should not be boring. Grab a book and your favorite refreshment so you can also relax.
Conclusion
Having a fun backyard where your children can play is a great feature for your home. Your kids no longer have to go outside each time they want to bond and play with their friends. What's more, you can play with them, which will strengthen your relationship as a family. With the fun and excellent ideas mentioned above, you'll surely have a backyard many children will love!