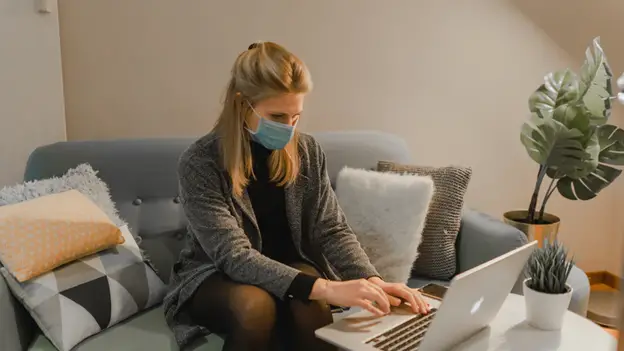 Who Is Capital Management Services & How To Deal With Them
Disclaimer: There are affiliate links in this post. At no cost to you, I get commissions for purchases made through links in this post.
If you are looking for useful information about who Capital Management Services is and how to deal with them to improve your credit score, you might find this read helpful! Capital Management Services, or CMS, is an agency that collects debt but in a legal way. But at some point, they might be hurting your credit score without you knowing.
With that said, getting rid of them would be the best way to improve your credit. But it is easier said than done, for making them disappear from your credit report might require some assistance from experts. To learn more, explained below are all about Capital Management Services and what you must do to deal with them.
Who Is Capital Management Services Or CMS?
As mentioned above, Capital Management Services is the one who collects debt on behalf of banks or clients. But there is more to that. Because Capital Management Services are the ones who legally collect debts, their main goal is to provide recovery solutions for their clients in the financial aspect. Meaning, they collect and restore uncollected debt from people and entities to recover from their financial setbacks that affect their clients' financial aspects.
Typically, Capital Management Services is hired by banks and other large financing entities to collect debt on their behalf legally. Some examples of debt and loans they collect are debts from credit cards and student loans. Big banks like Capital One or CitiCard utilize the services of CMS to collect debts for them.
Why Do Most Financing Entities Use The Help Of CMS?
The Capital Management Services have various services like special projects solutions services, customer service, collection services, etc., which makes them a flexible financial solution provider. It allows them to cater to different financing entities, making them the leader in providing financial solutions.
As stated above, Capital Management Services is a licensed and legal collector of debts. But there is more to it than being legal. Their strategies work well, for they tailor their solutions depending on the specific situations of their clients. Together with a team of expert professionals, they assess their clients' unique cases also to form unique solutions that fit best for their clients' problems.
Dealing With CMS To Improve Credit Score
Typically, your credit report's collection account entries come from Capital Management Services, which may hurt your credit score. As you have read above, the CMS collects debt and loans on behalf of the creditor. So, whenever you loan money, collection account entries from CMS must not surprise you.
Although, in some cases, people do not know or are ignorant about collection account entries on their credit report. Some would tend to believe they do not owe anything to anyone because of a mere collection entry on their credit report.
With that said, they usually ignore it, which may be a terrible decision, for it can hurt their credit score for about seven years. What's worse is that when there is a balance left unpaid, their credit scores go down way deeper, which can sabotage future opportunities and their ability to loan money.
Useful Steps On How To Deal With CMS
So the best question to ask is how they must deal with these collection account entries on their credit report to improve their credit scores? Read on, for you might find these steps helpful.
1. Never Connect With CMS Via Phone Call 
One great tip that you can do is you must never communicate with CMS via phone call. Unless you're an expert debt collector yourself, never deal with professionally trained debt collectors on the phone, for they have got a lot of strategies to put you at a disadvantage and ultimately make you pay.
2. Use The Help Of An Expert Credit Repair Agency
One of the best ways to solve credit score problems is to seek help and solutions from expert credit repair companies. Although it may be complicated to do it on your own, credit repair companies can make CMS's collection entry disappear from your credit report.
What's good about this is that these experts will be the ones to process everything and directly connect with CMS to deal with your collection entry until it is resolved. In other words, you do not have to communicate directly with the Capital Management Services, which could be dragging on your part, especially when you do not have the right knowledge to resolve issues on your credit report. With that said, leave it to the experts.
3. Do Not Guarantee The CMS Of Any Payments
One of the gravest mistakes a debtor can do is to make promises of payment. Never utter or say words about making assurances of payments or promising to pay on a particular date or so. When you do and fail to fulfill that promised payment, the CMS can turn things against you and use your promises as proof in the court.
Takeaway
Though Capital Management Services is just doing its job as a licensed debt collector, that doesn't mean that you do not have the power to deal with them, especially when resolving your credit report's collection entries. If you are unsure what to do, ask credit experts and apply the helpful tips mentioned above to help in dealing with issues related to the CMS.