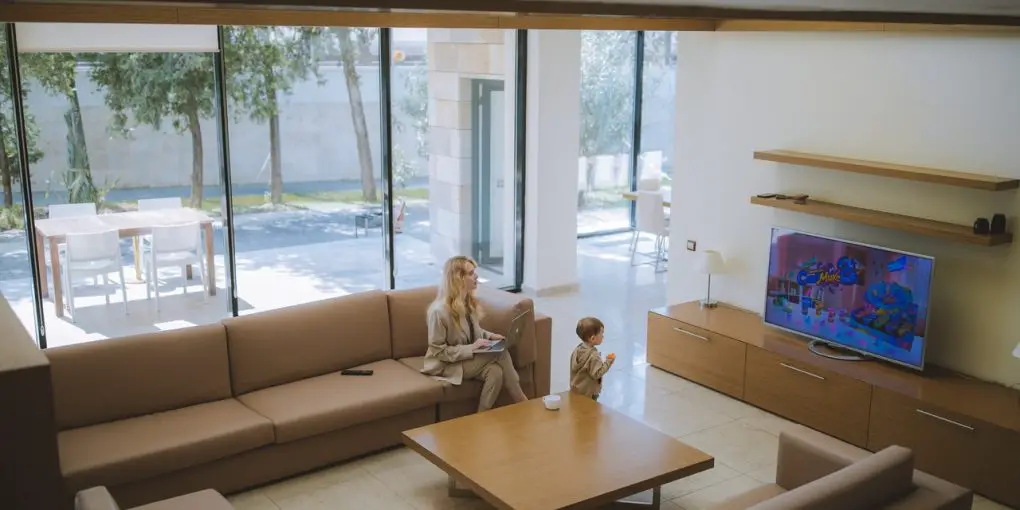 Seven Ingenious Ways of Making Cheap Furniture Look Expensive
Disclaimer: There are affiliate links in this post. At no cost to you, I get commissions for purchases made through links in this post.
Nowadays, every homeowner walks through Pottery and Barn and says that they want everything available. However, they have to be realistic as most homeowners are already walking a thin line between financial stability and bankruptcy.
That said, it means we have to limit our furniture and décor shopping sprees to the minimum. And we certainly wouldn't want to blow away our monthly budget by purchasing a $1000 sofa we always wanted. Or at least buy a few pieces of furniture that are on the cheaper side of things. 
In the end, there is no shame in buying more affordable furniture or, better yet, giving your old, drab furniture a new lease on life. And this is why you are here. So, don't worry as this article is all about making your old, inexpensive pieces of furniture look expensive, to some extent, of course.
Sure IKEA will always be an excellent option to fulfill your cheap furniture needs. But, you can add life to your existing furniture by following a few tried and tested tips.
Purchase second-hand furniture
Even though this isn't a tip to make your existing furniture look good, the money you'll spend on making it appear more expensive would be spent on second-hand items.
They might require a little DIY once you bring them home, but the amount of restoration work you'll have to do will be less than repairing your existing, worn-out furniture. 
If you're anywhere in Tennessee, there are lots of used furniture shops you can check out. Finding one is easy; all you have to do is type in furniture store in Knoxville TN on Google, hit search, check out their inventory, and order away.
Retool the legs of your existing pieces of furniture
As far as furniture is concerned, the devil is in the details. In fact, the difference between high-end and cheap furniture is usually about the tiny aesthetical details it contains. The more detailed it is, the more expensive it will look.
For instance, if your sofas are in decent shape, you can get by replacing the legs to make them look more expensive than they are. 
You can go down to IKEA, purchase the cheapest sofa they have, and replace its legs with stained, tapered wooden legs to make it look like a thousand bucks, literally speaking. On the other hand, if your sofas are low to the ground, propping their legs up with risers or replacing them with new ones will also do the trick. 
Replace old hardware
One of the cheapest ways to make your furniture look more expensive is by replacing old hardware with new ones. For instance, replacing old pulls on your worn-out drawers will make it stand out more than before. The best thing? There are thousands of options to choose from if you're creative.  
You can go with anything from leather straps to vintage and modern to everything in between. That said, if your existing furniture is a little scuffed up, consider painting it to make them look new again. 
Refinish your existing furniture
One of the easiest ways to add life and value to your old furniture items is refinishing them, especially if they're made of wood or metal. Not to mention, it is an excellent idea for hiding blemishes and making it look more expensive than it is.
For instance, if your coffee table has grain left on it, you can apply lacquer or polish it to make it pop. On the other hand, if you're working with laminate or cheaper wood, consider painting it with colors that make it look like you just got it from the furniture store.
Furthermore, you can also add accents such as brass or silver lining to the furniture piece to make it look and feel fancy. 
Display some nice stuff on it
If you want your old, inexpensive furniture to look expensive, you have to learn the art of distraction – which anybody can pull off if they know what they're doing. However, something as simple as a pot of cactus or lilies will make your furniture, such as side tables, look new again.
You can even add a vignette, but it depends on the kind of furniture you have. The best part about this tip is that it requires no priming and sanding. So, consider adding some accessories and displaying them with pride!
Apply expensive upholstery
Fresh upholstery is one of the best ways of adding life to an old chair or sofa. Since upholstery itself isn't expensive, spending a little more on the upholstery material itself is okay.
So, whether you go with a thick texture that feels pricey or an expensive pattern you love, re-upholstering is the easiest and quickest way to revitalize the furniture you love. 
Don't forget about complicated patterns, because if mixed with classic furniture, looks fantastic. For instance, you can go with high contrast patterns and line up well with your furniture's style and design for outstanding results.
You can even try button truffling because there are endless possibilities. 
Apply wallpaper to your furniture
Applying wallpaper on your existing furniture is a hack that has been around for centuries, well, since wallpapers have been in production. So, why not use this age-old trick to add some life and value to your existing pieces of furniture?
All you need is an old withered dining table or an office chair and wallpaper that goes well with it. Using the suitable wallpaper that contrasts nicely with your table or office chair will undoubtedly turn your old, drab furniture into a statement piece.
Conclusion
Just because you purchased cheap furniture doesn't mean it has to look inexpensive. So, if you have some old pieces of furniture collecting dust in your house's corner, take them out and turn them into something expensive and new with some elbow grease and intelligent accessory choices.
The tips mentioned above will provide you with a starting point to add some new life to your old furniture. So, prepare to wow your family, friends, and neighbors with furniture that looks like you bought it yesterday.