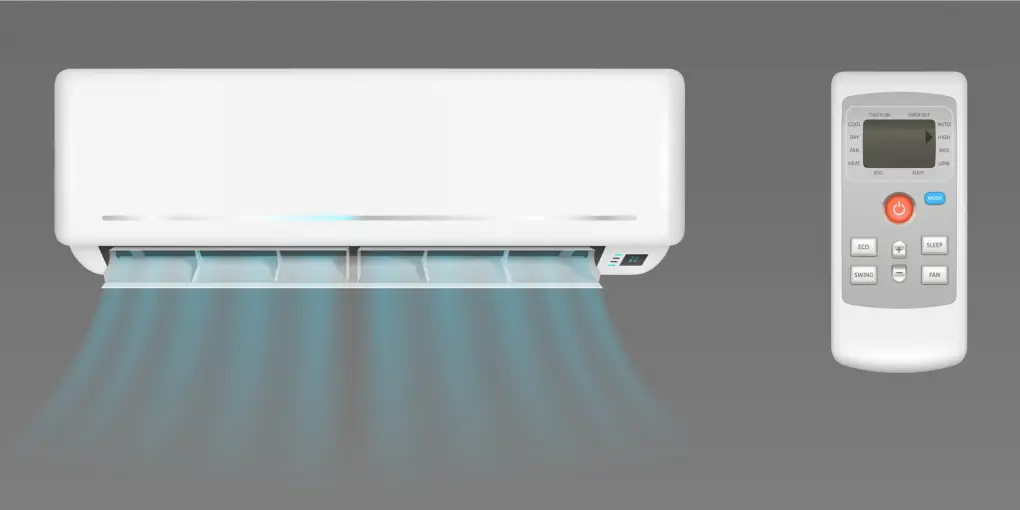 How Air Conditioners Improve Air Quality in Your Home
Keeping your home cool can reduce stress, improve sleep, and prevent heatstroke and dehydration in extreme climates. Those are clear health benefits. But apart from their effectiveness in cooling air, they clean your environment too. This has significant repercussions for those living in areas with high humidity.
Climates with high levels of rainfall, combined with warm temperatures, increase mould and mildew in homes. This is not good news for those with allergies or respiratory problems as the funguses can exacerbate or trigger symptoms. Airconditioners can combat this by ensuring air is circulating and removing moisture in the air, which prevents mould and mildew proliferation.
Similarly, an air conditioner helps cut down on dust, dander, pollen, bacteria, and viruses that enter homes. The filters can contribute to your family experiencing fewer colds or illnesses caused by viruses.
But to enjoy the health benefits of air conditioning, it is vital to keep the air conditioner healthy too. Another consideration is the size of the aircon. If the unit is too big, it will cool the home rapidly, but will not have sufficient time to reduce the humidity, so you'll be losing out on this crucial function of the system. High humidity, as we know, encourages mould and fungus to flourish. When these and other micro-organisms inhabit your air conditioner, it will likely lead to respiratory problems.
Even when there aren't technical issues, but a unit isn't cleaned or maintained correctly, you're risking the unit becoming a breeding ground for black mould. Condensation that builds up is caused by cool air passing through and collecting as moisture – a breeding ground for mould.
This takes us to the point that if your HVAC system isn't operating efficiently, could it be making you sick? These are the possible side effects if you choose to ignore regularly cleaning the filters and general maintenance, as well as other considerations.
 Headaches or dizziness
Research has shown that large buildings that rely on central air conditioning have been linked with symptoms such as fatigue and headaches. If you're feeling congested and stuffy, too, this could be the root cause. One of the solutions is to request to have the temperature on the air conditioner turned up a notch so that you're not feeling cold. Alternatively, take regular breaks outside to give your body temperature the chance to get back to normal and breathe fresh air. 
Dry skin
If you're regularly exposed to airconditioning, you may experience some damaging effects on your skin. The cold, dry air leads to moisture levels in the skin dropping too. Combat this side effect by drinking water regularly throughout the day and rehydrating skin with moisturizing products.
Intolerant to heat
Our bodies are designed to adapt to different temperatures, but by spending too much time in cold rooms, you may be changing its tolerance to heat. When you spend extended times in air-controlled environments, you find it harder to deal with the summer heat. If you find you are becoming sensitive to temperature changes, adjust your aircon settings to a more temperate, yet still comfortable, level.
Allergies
While keeping the aircon's filters clean and the system well maintained is the prime way to beat allergies, if your home isn't cleaned too, you're fighting a losing battle. Dusty carpets and furniture will accumulate debris that will put pressure on your aircon, clog the filters and circulate in the air. Keeping on top of your housework, particularly if you have pets in the home, is just another way you can ensure your aircon keeps working as best it can. If you have pets that shed hair, it may be worth discussing this with an aircon technician. Adding to or upgrading your current aircon system will likely help you with this issue.
Unhealthy weight
When air conditioning works well, it maintains our bodies at a temperature in which we feel comfortable. We are then less likely to want to get up and move around to either cool down or warm-up.  Because we are not moving around, we burn fewer calories than if we lived in a natural environment. Typically our bodies have to work to adjust our body's temperature.
Another contributing factor to weight gain is that when it's colder, we tend to eat more. A consistently cool or cold house could be one of the causes behind unhealthy weight gain.
If you're concerned that your air conditioner may be contributing to health issues in your home, do the following:
Call an expert to service the aircon and schedule this annually in the future.
Ensure you are using the correct air filters for your system designed to remove contaminants from the air.
Ensure the filters are cleaned regularly and replaced when they need to be.