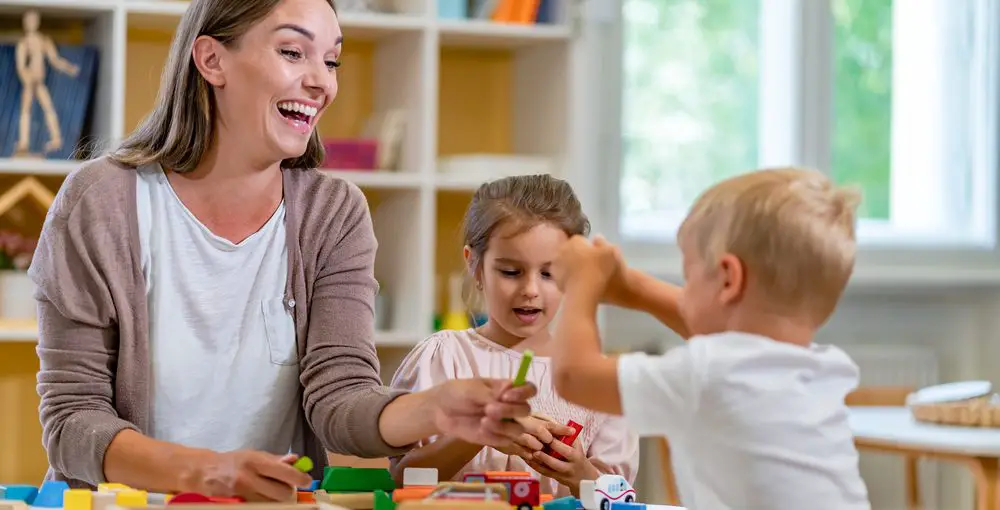 4 reasons why you should consider childcare for your kid
You want the best for your child, especially when it comes to their education. Did you know that kids are born ready to learn. This means your child will need a stimulating environment with lots of different ways to play and learn. The best place fort his, is a childcare centre.
In a child care centre, your child develops a wide range of skills, including physical, social, emotional and cognitive skills. In child care, children are encouraged to learn through carefully designed play activities geared to their age and level. entrusting a child to childcare has many more benefits!
Learning through play and interaction
Playing is a crucial aspect of kids' development and it's a unique opportunity to develop all sorts of handy skills. Kids are encouraged to learn through designed activities geared tot heir age level. It allows them to solve problems, use their imagination and much more!
Good to know: all children benefit from trying plenty of different activities. This gives them many ways to learn and many chances to practise what they're learning.
A child care centre combines activities that are inside and outside, physically active or quiet, free play or more structured, and so on.
Kids are cared for in a child care centre
Their well-being, their health and their comfort and development are guaranteed, knowing they are surrounded by qualified professionals who put their well-being first. Child care centers follow strict safety protocols and ensure that the environment is free of dangerous situations. This gives parents peace of mind, knowing that their children are in good hands while they focus on their daily responsibilities.
Staff understand how to support children's emotional, intellectual and physical development. They provide individual attention and support when needed, making children feel valued and loved. This caring environment allows children to reach their full potential and build a strong foundation for their continued educational journey.
Better preparation for school and kindergarten
One of the most important aspects and benefits of childcare is that children quickly become accustomed to a routine that helps them to learn. Activities for toddlers in childcare are structured to encourage their enjoyment and anticipation of kindergarten activities. This early introduction to structured activities will definitely help them to make the transition to school or kindergarten much easier.
Kids are ok with not being with their loved ones, and the schedule of school is no longer scary and unknown.
Why child care is important
Finding quality child care is one of the most important issues parents face. Who will watch your child while you are out for lunch, have an appoitment or while you are at work? You could opt for a nanny, but let's say you need a full-time childcare provider arrangement?
When looking at options, consider the child's needs and age and whether he or she will flourish at home with a nanny or at a centre for childcare.
Benefits for the family as a whole
While the process of dropping children off  at childcare and picking them up later on does sound like a hassle, in fact: it is quite the opposites. There is evidence that suggests that those few moments spent chatting to fellow parents are actually really valuable. Simple social interaction with other parents helps to remove feelings of isolation, creates a social network for parents.
And not just that: schedules at child care lead to structure at home! Kids who are getting accustomed to routines at their daycare Centre are more likely to be prepared to comply with a schedule when they arrive home. Isn't that wonderful?